Testimonials of our students for study abroad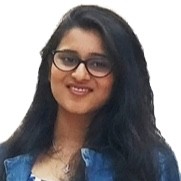 I can't thank Dipti Ma'am enough for all her help with my college applications. She is so well-organised, aware and completely unbiased. The best part about her is her personal touch! When I first went to meet her, I didn't have to wait in some office, fill out a form, talk to some receptionist or secretary and do all those kinds of things that make the counsellors seem less approachable. I was called right into her office and she explained everything about the admissions process, asked me a few questions and told me all my next steps! Moreover, she made sure I had the right balance of "safe", "reach", and "dream" colleges and that I completed everything well before the deadlines, but I did not feel stressed about it as she set reasonable timelines and I could complete every task easily. Also, the practice interview sessions she did for me were so helpful! My confidence shot up just after a few practices!
It was always so comfortable to talk to her as she is very kind and patient. Because of her and her team's help I got admission offers from the best art schools like Parsons New York, University of Arts London, Pratt Institute, SAIC, MICA, CCA and Goldsmiths University London with great scholarships! I couldn't believe that I had gotten into my "dream" colleges! I would totally recommend her for all the students applying abroad.
Ttithi Arekar

BFA Fine Arts
Parsons School of Design (US) - ($52000 scholarship)

I had many anxious queries regarding my son's requirements and Dipti, by virtue of being a great and patient listener, answered the smallest one each time. She used her domain knowledge and experience very well to recommend a great mix of countries and universities. She was the one who emphasised on applying early to U of T and UBC in Canada, which was helpful.
Today, my son, having received admits from a dozen universities, has very satisfactorily completed 1 year (Bachelors in International Relations) at University of Toronto, which pleases me to no end. I know we made the right choice with correct guidance that was provided to us by Dipti.
Mrs Rajgaria

Parent
Son studying at University of Toronto, Canada for Bachelors in International Relations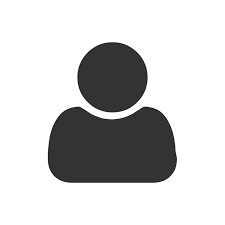 Ms. Punjabi was prompt and would keep updating us on deadlines. She would call regularly to keep a check on the work that had been previously assigned and would often pacify stressful situations where the process was overwhelming, offering encouragement and advice. It was quite helpful to have Ms. Punjabi to clarify any questions and doubts regarding the entire application process
John Samuel

MD Health and Public Service (Accenture)
Daughter Siyona Samuel currently studying Bachelors in Economics at NYU 2016-2020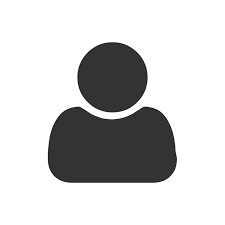 There are many options and various agencies to help you through the process of admission to a foreign university. But it is very difficult to find reliable people who can give you homely and personal advice. Hence, we approached Dipti who believes in giving personalised services and correct advice on admissions to the right foreign university for students.
She helped us in giving various choices of countries, universities and courses. She also spoke to my son, understood his requirements, his thought process and aptitude. All throughout the process she had kept complete transparency and consistency in her approach. I am very thankful to her for all the efforts she took to ensure smooth sailing to Ranveer for his further studies abroad.
Mansingh Pawar

Owner Ratnapprabbha Motors
Bachelors in Global Studies at University of South Carolina 2016-2020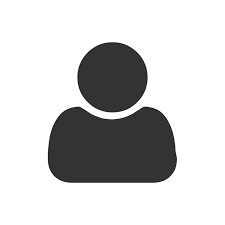 When I decided to pursue further studies, it was a difficult task not only because I would be going back to study after 7 years of work but because I could not find the right person who could actually push me to take the initiative. It was the best decision for me to rope in Dipti because she knows exactly what she is talking about and how to take things forward. She had the patience to answer all my questions irrespective of the time I would drop her an email or ping her over watsapp. Thank you Dipti for helping me get into Hague University of Applied Sciences and that too on full scholarship. I recommend her to future prospective students who wish to study abroad, with full conviction that she would understand your needs and do the best there is available in the market.
Shakun Sethi

Marketing Coordinator at SISARGROUP
Masters in International Communication at The Hague University of Applied Sciences with a full scholarship 2015-2016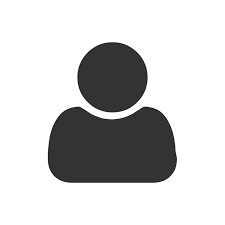 Dipti is a very dedicated and capable person. She knows her job well, is very approachable and will readily go the extra mile to help her students. She will be with you right till the end and has been a great person to work with.
Currently my son is pursuing Bachelors in CS at University of Massachusetts Amherst with a $10000 scholarship
Nimita Limaye
CEO & Principal Consultant at Nymro Clinical Consulting Services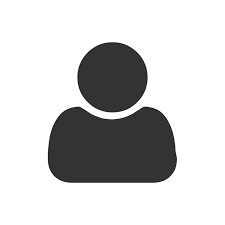 I met Dipti through a friend who had secured admission to her dream schools with Dipti's help. Unlike many consultants that I had met, Dipti came across as someone who was genuinely interested in helping you get your dream school and not someone who would treat you as just another client. Once I got on board, she and her team first understood my profile and what I wanted to achieve personally and professionally through the MBA.
Her team helped me articulate my story better and highlight certain points that gave me an edge in my essays and interviews. With her help, I managed to secure admission to my top 3 schools - Schulich School of Business, Singapore Management University and Sauder School of Business.
She helped me apply to schools that were difficult to get into (cause of my average GMAT), tell my story in an authentic manner, without trying to fit it, into a templated version that other consultants usually do and finally, encouraged me to look beyond rankings and take up the school that felt right for my post-MBA goals.
To sum it up, Dipti was always on top of things, went above and beyond to make the entire process less cumbersome and helped me right through the end. She is definitely someone you should have in your corner if you want to get into your dream school.
Anushka Gilani

Strategist at DDB Mudra Group
MBA at York University (Schulich Business School), Canada 2018-20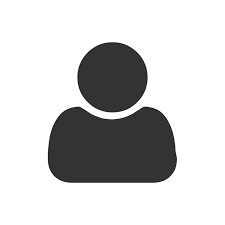 Dipti was my consultant for graduate school applications in US. I got an admit from ASU for MS in Mechanical engineering. She has a good network with universities and can also connect you to the right people in your domain so that you are on the right track. I would prefer her over any other consultants for the following reasons:
1. You can customise your service.
2. The amount of time she gives to understand and answer your queries.
3. She is very genuine while advising you.
4. She makes sure that the documents which go to the universities are flawless.
Surya Shekhar

Manufacturing Engineer at Applied Material
Currently pursuing MS in Mechanical Engineering at Arizona State University (USA)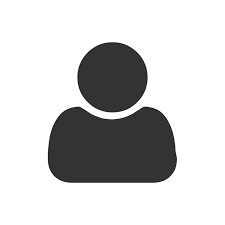 Dipti is very patient and accommodating. I had a lot of time constraints, but she helped me through it all. She is highly committed to her job and very professional. She helped me choose the top tier universities in the country of my choice and I was highly satisfied with her recommendations. I got offers from all the universities I applied to which were ANU, Macquarie, University of Queensland and my priority University of Melbourne for Master of International Business.
I would highly recommend her to anyone who wants to make the right choice for their future and pave the way to achieve it.
Ritvika Jhalani
Currently pursuing MS in International Business at University of Melbourne (Australia)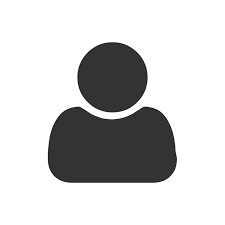 I would highly recommend Dipti's counselling expertise to anyone interested in pursuing an MBA degree. Her extensive involvement through each phase of application process speaks volumes of her commitment to the work.
She and her team did a great job of shortlisting the schools; tailored to my criteria of selection and helped me look past rankings. Additionally, the essay writing guidance was more than the standard polishing.
She really helped me develop content for essays. This content development with an expert came handy during stressful application deadline driven month. Looking back, I can point at my essays as the most important factor in securing multiple admits.
Lastly, Dipti ensures that she is available for mock interviews for each of the schools that you get through. To conclude with the most important point - she connected me to the alumni of one of the schools that I was interested in. This initiative, more than anything else, is testimony of her commitment to work.
Siddharth Sagar

Associate in Corporate & Investment Banking Team
Completed MBA from Ivey Business School (Canada) with 40% scholarship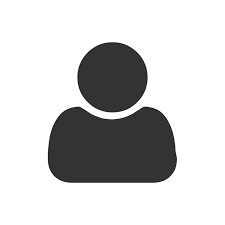 My experience of working with Dipti with my MBA applications has been fantastic. During the entire process, Dipti has been extremely proactive and hands-on which is extremely rare among MBA application consultants. Dipti would check if everything was on track and would personally ensure things get done. She and her team maintained a good balance between being encouraging and realistic.

Through the entire process, she was very positive which was reassuring. I would emphatically recommend Dipti to anyone looking for help with their applications and would be happy to answer any specific questions regarding the colleges I applied to and heard back from.
Gautam Wadhwa

Business Development Manager at UNO Vetchem
MBA at University of Texas at Austin with $10000 scholarship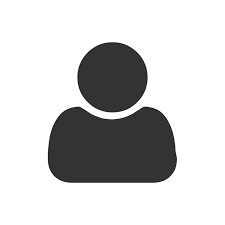 Dipti is one of the most genuine counsellors ever. She guided me through my post grad education process and helped me get through the best business schools like NYU, CASS, WARWICK and IMPERIAL. Most importantly she does not push any university unless you really want it.
Her team of experts not only helped me with my SOP but also with my end interview. I would recommend her for all post grad studies may it be MBA or Mscs
Aashnee Gajaria

Account Management at DDB Mudra
Cass Business School (UK) pursuing MSc Marketing Strategy and Innovation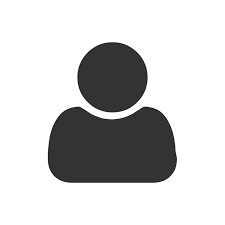 >Dipti has been a constant source of support throughout my admissions process, right from taking my GMAT to shortlisting schools and sending in applications. She was always present with hands- on- information for every question I had.
She not only knows her subject thoroughly, but makes students as well as their parents, feel at complete ease by taking control of the procedure and making sure she delivers results.
Namrata Moorthy
Forensic Services Specialist | Former Investment Banker| MBA - Warwick Business School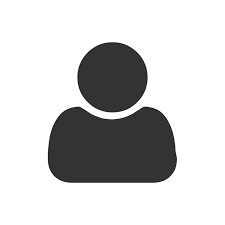 The most unique feature of Dipti and her team which comes to my mind is the "personal touch". I got in touch with them when my daughter was at a crucial juncture of deciding her college and subject of interest. Dipti understood our limitations and supported our choice of Singapore . After Two semesters we decided to transfer to a Canadian university. She addressed all my concerns. and came up with options suited to my daughter's calibre. Although we were late, Dipti was confident that she would get offers from good universities and she got into University of Toronto and York Univerity among others.
A special mention here for Dipti who kept in touch even after my daughter left for Singapore. Dipti puts your mind atease and will give you the best and honest advice.
Shalini Sagar

Daughter admitted to York University, Canada for Bachelors in IT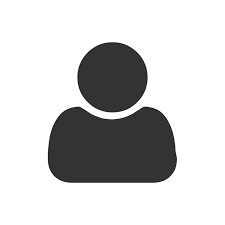 Dipti Punjabi's consulting service is impeccable and one of a kind. From selecting colleges that were best-suited for me, to the VISA application process, she is hands-on and keeps track of every single detail required in a college application process. She took care of all the nuanced paperwork that I would have otherwise missed. I had a completely stress-free experience and actually enjoyed applying to colleges. Dipti and her team are extremely experienced and competent! I would highly recommend her consulting team!
Even though I had applied for my undergraduate degree, applying to graduate school is a different ballgame. So thank you for everything!
Earlene Mulakampilly

Currently pursuing MS in Mathematical Finance at George Washington University, USA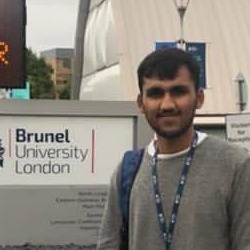 My experience with Creare Futuro was very fulfilling. They helped me a lot through the whole admission process from the Statement of purpose to Finance required and even the visa process. After my terrible A Level results , I didn't think I would make it into the UK but they still found the best option for me. They went out of their way , constantly kept contacting me to get things done which I would have otherwise delayed. I am really thankful to Dipti and her team.
Ayaan Mehmood
Brunel University (UK) pursuing BSc (Honours) Business and Management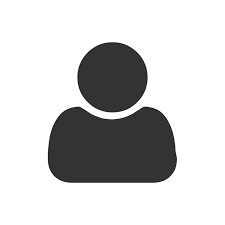 Dipti was my education counsellor in the year 2017. She helped me get into the university best for me. She has a strong commitment towards her job. She also has various connections with universities abroad which is very helpful to students who are unaware about certain universities and their requirements. She is extremely good in helping one make a resumé and a statement of purpose which are all crucial requirements to the universities abroad. She is well acquainted with the various documents that are required by each university in different countries. She is well aware of the functioning of the Indian education system and approximately how much time the institution takes to provide the documents required. She is an extremely reliable and professional person and knows her work well.
Priyanka G

Masters in International Relations at ANU (Australia)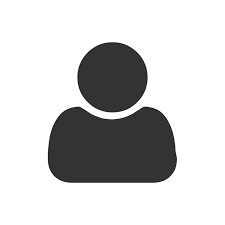 I was recommended Dipti by my GRE tutors, and was given the description of someone who helps to crack ambitious colleges. I approached Dipti with high expectations, in a hope that her assistance and guidance would help me crack the ambitious-admit code, which seemed extremely dreamy to me.
I write this now, with a Columbia admit in my kitty and can't thank Dipti enough for her advice and help throughout my application process. She was not only prompt and quick, but also was dedicated and involved. She was positive and encouraging throughout the process. She also conducted a mock interview and performed a review of the same, which gave me the confidence and conviction for my Admissions Interview. I am glad that she assisted me through this, and we could make my this dream a reality.
Ameya Salvi

Associate Engineer at ATOS Global
MS in Applied Analytics - Columbia University (USA) 20-21