Lesli comes with serious amount of experience and expertise in education and training. Our founder has set up highly successful training institution and we have years of experience in counseling students for high performance.
Be it GRE/GMAT, SAT/ACT or TOEFL/IELTS – performance in these tests are a function of skills and confidence. We will help build both through our comprehensive model that will include
Training with the best faculties with years of experience
Setting Goal of Target Score aligned to your desired college/university
Coaching to internalizing goals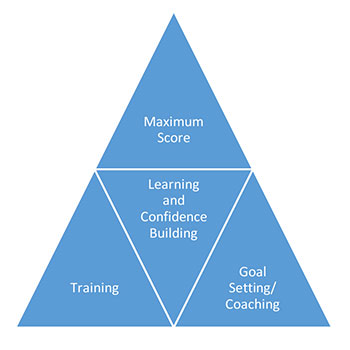 We provide:
Excellent faculties with long and successful track record of coaching students for these Tests
One on one focus on each student/small class size
Extensive contents to prepare from
Satisfying end result
So, speak with our advisers today and discover the Lesli Way. For further details go to the following links.
Register Now