UK and continental Europe pioneered modern education since medieval times and boasts to have founded some of the oldest educational institutions and universities in the whole world that continues even till today. The Universities of Bologna (Italy) founded in 1088 is the oldest of them all followed by Oxford University (1096) and Cambridge University (1209) in UK. No wonder Europe and more particularly UK have been the cradle of modern scientific education led by these great institutions that also gave birth to numerous inventions and breakthrough ideas that shaped the modern world. Treading the path of this glorious legacy, many new universities and institutions of higher learning have emerged in UK – and the trend of study in UK by Indian students began more than a century ago. Many of these universities in UK, have survived the test of time and are placed very high in worldwide rankings of institutions in areas of Science, Technology, Management, and Liberal Arts. That makes study in UK a very attractive proposition for foreign students. Currently there are about 170 universities and 270 colleges offering excellent programs for study in UK and the country also offers many job opportunities to foreign students after completing their education. No wonder that every year over 150000 foreign students come to study in UK from all corners of the globe. Therefore, while the answer to the question as to why study in UK may vary for individual students, attraction to study in UK continues to grow with every passing year.
Beyond the academic edge, study in a UK university exposes the student to an immersive international environment that helps a young person to develop an inclusive and global outlook.
Cost of Study in UK
Study in UK cost has two components viz. the tuition fee payable to the university and student living expenses for lodging and food.
Know More
Why Choose Lesli ?
Study in UK is not only expensive but also can have a defining impact in your career and life. Hence, you not only need to make the best application
Know More
Undergraduate Studies in UK
Some of the most sought-after programs for Bachelor's studies are engineering, pure science, economics, and management. Know More...
However, given the academic and research excellence of UK universities in a broad spectrum of subjects, many students also go to study in UK for programs in liberal art such as film making, communication and design, or social sciences such as law and psychology.
While the A levels or International Baccalaureate (IB) is perceived to be the preferred route for students wishing to pursue Bachelor's studies abroad, there also are equal numbers who will come from other Indian school boards such as ICSE or CBSE and even state boards. The students who wish to pursue studies mainly in Science Technology Engineering and Mathematics (STEM) areas, many also tend to attempt appearing for IIT Joint Entrance Examination (IIT- JEE). Since most IIT JEE coaching programs provide a 2 years' integrated program with 12 th Board examination preparation, some students prefer to pursue the Class XII studies in one of the state or CBSE Board. Few UK universities do not offer admission to students applying from a state board background.
However, whatever be your field of interest for Bachelor's studies, you will find umpteen choices of excellent academic programs to choose from, that matches your need. A degree from these universities can set you up to a very exciting global career in your chosen field.
To study in UK for a Bachelor's program a student needs to apply through the UCAS (University and College Admission Service) centralised admission process – that sends your application to 5 universities of your choice. It is very important to know that, while your academic grades in school carry the maximum weightage in evaluation of your application for admission, most foreign universities look to admit students who also display potential for leadership and other qualities that can contribute to an enriching collaborative learning environment on campus. Hence, you must take early steps to take up appropriate extra-curricular and other activities to develop and demonstrate such a rich and well-rounded profile.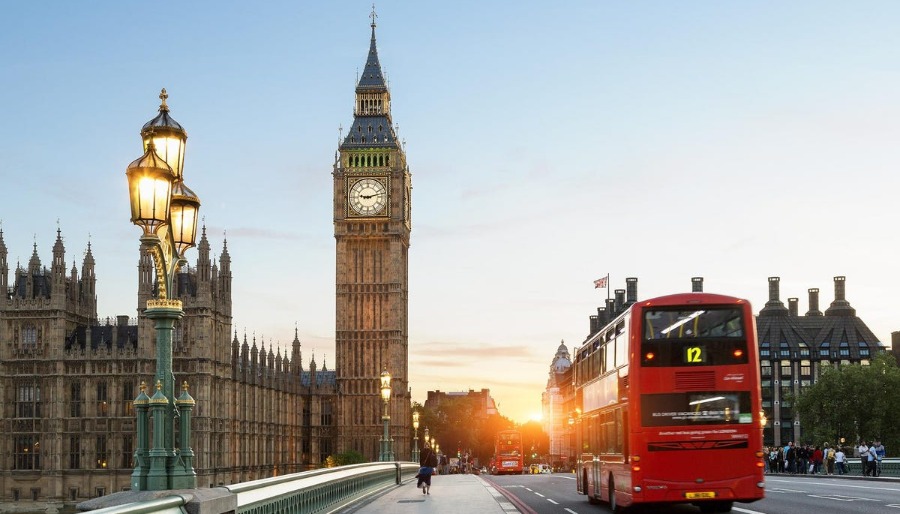 Masters Program in UK
All reputed universities in the UK work in close collaboration with industry and employers and invest a considerable amount of time and resources in research, finding solutions to emerging challenges. Know More...
They are therefore able to create courses and programs and impart skills matching real world demands on a real time basis. These are some of the reasons why relatively much larger number of students pursue their Master's in UK in diverse fields of study for getting that cutting edge to their professional careers. A post graduate degree from UK is held in high esteem among the employers all over the world. Both taught and research-based courses give ample scope of learning and research beyond the course curriculum. The large number of programs for Master's in UK, in any specific field of study can truly be bewildering and confusing for a student. Hence you need to consult a skilled career consultant to carefully choose one that meets your aptitude and career goal.
Studying MS in UK
While UK has some of the finest universities in the world for study of science and technology, there are many other reasons to study MS in UK for Indian students. For example, a study in UK cost would relatively be much lesser compared to North American Universities making it an attractive proposition. Second, opportunities for finding employment after graduation and thereby living a better life could be another significant reason.
Because, undergoing MS in UK from the top 5-7 universities can give a student excellent quality of education and thereby open very exciting career opportunities. Even beyond the top 5-7 universities, there will be many universities in UK for MS that can suit an individual candidates' requirements and profile.
We are now in the beginning of what is coined as "The Fourth Industrial Revolution" driven by many breakthrough technologies such as genome editing, materials based on nano technology and new approaches to governance based on blockchain technologies. That makes investment in STEM education pivotal to opening highly challenging and lucrative career opportunities for a student and your study in UK can become a great differentiator. The ongoing Covid 19 pandemic too has further fuelled huge interest and investments in Life Science, which is creating research focussed job opportunities after MS in UK in these areas of science.
Given the wide range of programs designated as MS, it would however be misleading to curate a list of top universities for Masters' in UK. By its very nature a Masters' program ought to provide research opportunities to a student and there are numerous colleges and universities in UK that has well equipped labs and the necessary expertise to provide a student such a rich exposure. Further, many of these universities work collaboratively with the vibrant research and development eco- system in the country. This can have a significant impact in identifying the top universities in UK for MS studies for a specific type of program.
Irrespective of the specific Master's degree in Canada one might be applying for, the best universities will expect you to demonstrate sufficient evidence of your interest and experience through your project and other work, in the subject of your choice. So, if you plan to enter the top universities in Canada for MS studies, your preparation for that ought to begin much in advance of actual application. This can dramatically improve your chances of entering highly sought-after universities and programs.
Masters Programs in Management and Finance
For students looking to undergo a program offering Master's in Management in UK, there are plenty of reputed universities to choose from – the most reputed of them all being the programs offered by London Business School and London School of Economics. MBA have been the default program for graduate studies for management. This is a highly competitive program opening mid-level career opportunities in marquee global consulting, finance and investment banking, technology, and other companies. Applying for an MBA program in a reputed management school requires thorough preparation to enhance your CV profile. It is desirable that you prepare at-least a year prior to actual application. That will give you sufficient time to not only prepare for your GMAT but also take necessary steps to cover the gaps in your profile.
Most reputed management schools in UK expect the MBA applicants to have had 4-5 years of prior work experience. Those without such experience can still pursue Master's in Management in UK, undertaking a shorter duration program designated as Master's in Management (MIM). There also are specialized variations in these programs such as Master's in Finance (MIF), Master's in Marketing, or MS in Management. Since 2021, UK has made it easier for foreign students to obtain post study work visa based on the country's requirement of people with specialized skills. Hence an MS in Management program which typically has significant quantitative courses in the curriculum can offer certain advantages in finding placement in companies in UK upon graduation.
London continues to be a hub of world's financial markets creating large opportunities for fresh graduates to work in the globally reputed financial services companies in the city. This attracts many students to study MIF in UK to eventually look for opportunities to work in the investment banking, private equity, or other corporate finance positions. Alternatively, one can also explore a general master's program or MBA program and seek concentration in finance. Most reputed MBA schools including LBS and LSE, provide such flexibility in structuring one's academic plan with desired concentration. While an MIM or MIF program does not require minimum work experience, a student however is expected to have demonstrated flair and professional interest in the chosen field of study. This requires thorough and early preparation.
Other Masters Programs of Study in UK
Presence of venerable institutions such as Oxford, Cambridge and many other universities make the UK undoubtedly the mecca of higher education in many areas of liberal arts. By dint of their close and collaborative association with industry and employers, universities in UK offer a wide range of master's programs in liberal arts and social sciences such as Law, Fashion, Design and Psychology. A student however needs to carefully choose a program that is aligned to his interest, aptitude, and also his career plans. This can be somewhat challenging an act given the rapid change of the socio- economic reality around us and recommend you consult a knowledgeable career counsellor for the same.
Preparing to Study in UK
Your preparation to study in UK should begin early. For an undergraduate applicant we would recommend you prepare as early as Class IX - as Class X tends to become academically very demanding. Know More...
This gives you enough time to take up many extracurricular and community activities to help you create a profile considered desirable by the admission committee. SAT is not a requirement to study in UK, but IELTS/TOEFL is essential.
The minimum requirement for Master's in UK is GRE or GMAT depending on the program along with TOEFL/ IELTS. While many universities waived GRE/GMAT requirements due to the pandemic – a good GRE/GMAT score continues to be a very important qualifier for the better colleges and universities. Unlike an undergraduate application, an applicant for a Master's program in UK needs to apply directly to each university and your candidature is evaluated based on your profile centred on academic, professional skills, GMAT/GRE score, extracurricular activities, and overall fit to the program.
Cost of Study in UK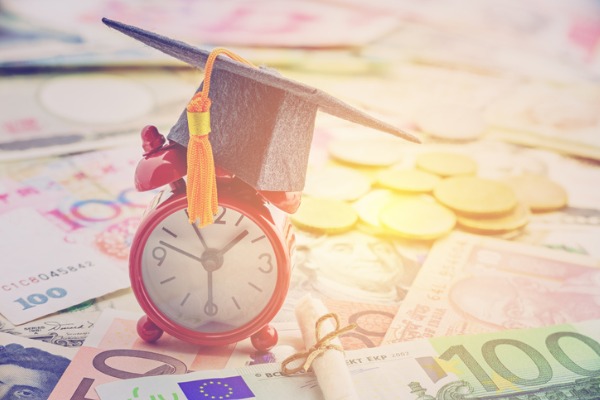 Study in UK cost has two components viz. the tuition fee payable to the university and student living expenses for lodging and food. Know More...
The living expenses for a student will vary between 900-1000 pounds per month depending on the nature of accommodation and location. The tuition fee however will have a wide range from 12000-39000 pounds per year for an undergraduate program. On an average a student will require to spend about 90,000 pounds over a 3 years' Bachelor's program in a reputed UK university. The fees for a Master's program will vary between 15,000-60,000 pounds per year, depending on the program and the university. Typical MS fees in USA in a college in the top 20 ranks will be between -$20,000–$ 60,000 pounds per year.
There are many scholarships to study in UK which are offered by the universities to attract brighter students. There also are many Indian and International organizations that provide scholarships to study in UK for Indian students that can cover a significant part of the cost. In addition, UK government offers Chevening Scholarship covering the entire cost thereby allowing a student to study in UK for free. Chevening scholarship however is available only for Master's students. The scholarships are generally awarded in the early part of the admission cycle. Therefore, to improve your chances of getting scholarships to study in UK - we recommend the students to complete their application process early.
Why Choose Lesli ?
Study in UK is not only expensive but also can have a defining impact in your career and life. Know More...
Hence, you not only need to make the best application but also choose the program you are applying to with great care. We have the necessary expertise on the areas of academics, skills, and career plans and will objectively guide you to choose the best program and university. Based on more than 15 years of experience of our counsellors who have successfully guided 1000+ students to study in UK, we at Lesli are committed to help you achieve the best admits and thereby chart a successful and exciting journey. Not only that, we will also guide and show you how to get scholarships in UK, and most of our students have also received scholarships ranging from 10-100% of the total fees. We will help you structure and enhance your profile and guide you to make the best application, prepare you for your interviews and be with you until you receive your student visa.