Education cannot be about acquisition of mere degree or certificate. It must lead to actual learning. And when it comes to higher education – it further must contribute towards building true capability and skill. Rapid transformations in the world of technology and business processes have profoundly impacted – the world of business, economy and society at large. The world therefore is looking for people with ideas and skills who can contribute and create value in this dynamic environment.
If you are in search for such quality of education – we have the experience and skill to help you achieve such dreams. Whether you are seeking college admission in North America, Europe or any other destination – we will be your trusted partner.
Whether you are a teenager studying in school or a youth venturing on your journey of higher education and long term career – we have the capability to provide you the required knowledge and counsel – to help you achieve your desired goals.
That is Lesli – which is acronym for Learning to Excel in School and Life.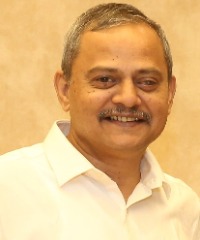 Santanu Choudhury
Career as an executive: A management professional of 25 years of corporate experience, Santanu started his career with IDBI at Mumbai in 1986, then the pre eminent development financial institution. After a long 13 years stint at IDBI – he moved on to various business corporations at Mumbai – in domains of IT services, Telecom, ITES and Aviation. A few of the companies he worked for in Senior and CXO level positions includes Global E-Commerce (CFO), Reliance Infocom (SMC) , GTL Ltd.(COO – BPO and IT Services) and Indamer Company. His last corporate job was as COO and Jt. Managing Director of Indamer Company Pvt. Ltd. – a third party aircraft maintenance company operating from multiple airports across India.
Journey as educational entrepreneur: During the course of his tenure as COO of the BPO company – Santanu became acutely aware of the yawning gap between manpower availability – and employability in India. This issue had to be addressed – if the nation was to progress and prosper. Soon after leaving Indamer Company in October 2010 he shifted to Guwahati (his hometown) to provide skill training – that would led to sustainable employment to thousands of youth in North East India from disadvantaged background. The company he set up is Pragati Edutech Pvt. Ltd. It's training program became a huge success right from the first batch and it has so far passed out and provided jobs to more than 6000 students in the marquee branded hotels and resorts in the country. This is one of the most successful skill development companies in the country with 100% placement record against national average of about 30%. Read More ...
Meanwhile he was invited to be the Dean of The Department of Management at Assam Downtown University (ADTU) Guwahati. He continued in that position between 2011 and 2015.
In 2018 he exited Pragati Edutech – the company he founded – due to various personal reasons and moved back to Mumbai. He then set up Lesli India – the company that provides a range of Educational Counseling and Training Services for students aspiring for higher studies.
Lesli is the acronym for Learning to Excel in School and Life. The idea behind Lesli India is to provide holistic training and counsel for students seeking higher studies especially abroad – ensuring success and fulfillment in life.
Ideas about education: He believes that all education and training beyond K-12 – must meet one of the 3 possible objectives viz. Upgrade the pupil's skill, Enable the student acquire a suitable job or a vocation or be the launching pad to enter a path of higher studies and a definite career. He continues to be very passionate about reaching out and providing the best education and advice to the youth.
Academic Qualifications: Santanu holds a PGDM (SPA) from IIM Ahmedabad (1986) and B.Tech. (Hons) from IIT Kharagpur (1984).
Kunal Ambasht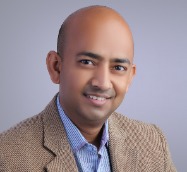 Kunal was awarded a full scholarship at Boston University (MBA Class of 2009), based on his demonstrated abilities early in his career. He scored 710 on his GMAT and convinced the universities through his essays why he should be considered not only for admission but also or a scholarship to their MBA program.
In the last 10+ years, his experience and empathy has enabled him to guide more than 400 candidates in building a strong case for their study abroad aspirations.
Kunal is a thought leader in economic & purposeful learning with deep knowledge of India's complex education landscape. In the recent past, he institutionalised B2B division at Saral Energy for Education, accelerated Life-Skill program development at Shirsa Labs and lead the creation of Central Cell at EGE Global to set up standard operating procedures with team members across India, US, UK, Canada and Europe. Read More ...
He has also completed contractual projects for different clients such as Boston's Children's Museum, Cape Verdean Association, LINC Education, IMS Centre for International Education and Asha for Education.
Pratap Iyer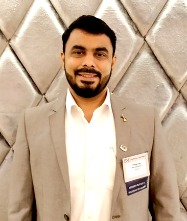 Pratap has completed his Masters in Chemistry and worked in conglomerates like Caterpillar and Reliance, before he found his calling in the education industry. His ability to teach Math and English with equal flair, across competitive exams like GMAT, GRE and SAT has won him accolades. He is equally proficient in teaching for exams like TOEFL and IELTS.
Some of his highest scores have been:
GMAT - 760 / 800
GRE - 333 / 340
SAT - 1540 / 1600
Innovative methods, short-cuts and techniques like elimination, trial and error, and approximation to combat difficult questions are his forte. His classes are full of constructive discussion and there is always a take-away for the students. Other aspects of his classes are humor and connect of topics with real life examples make the students understand the concept better and faster.
Supraja Iyer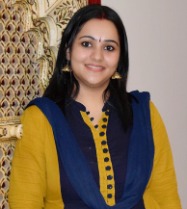 Supraja teaches Math across exams like SAT and GRE. Being an engineer herself, she is well equipped with the nitty-gritty's of Math and comes out with innovative and interesting methods to solve Math. Supraja has mentored many students across SAT, SAT subject tests (Math and Physics) and GRE. She has had full scores of 800 on SAT Math and highest score of 1530 in the SAT. Her mentored students are already in various universities of repute.
Payal Sethi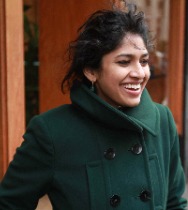 Payal has over 7 years experience as an Essay and Education Counselor, and has worked with study abroad firms in the past. Her strength lies in guiding students on how to express and present themselves when applying to universities abroad. She is an independent filmmaker by profession and studied filmmaking first at Vassar College, and then at NYU's Tisch School of the Arts. She was a Development Executive at Mira Nair's Mirabai Films, and a Program Director for the Independent Feature Project and the Tribeca Film Festival.
She made her directorial debut with the short film 'Grant St. Shaving Co.', which won the best film award at The Smalls Film Festival and the Florence River to River Film Festival, and the Silver Palm Award at the Mexico International Film Festival. Her last short film, "Leeches" has screened at over 60 film festivals to date, and has won numerous national and international awards, including the National Film Award of India.
Dr. Nikhil Nasta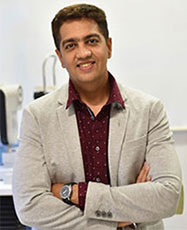 Being a gold medallist in MBBS from DY Patil College, Dr. Nikhil went on to specialize in Ophthalmology from JNMC, Belgaum. There, he was honoured with a Smt. Chandanmohan Gold Medal for ranking first in College and third in University. His academic honors spread further to two fellowship programs-one in Diabetic Retinopathty and lasers, and the other in Glaucoma diagnostics from Aravind Eye hospital in Madurai. Subsequently, he pursued his passion for teaching with an assignment at K.J. Somaiya College and currently heads the Teacher's Association there. He also takes time out to train DNB PG students and CPS DOMS students and nurses for ophthalmic assistantship. Being an active member of the Bombay Ophthalmologists Association, he has addressed many conferences on this subject in India, Bangkok and Hong Kong. With a long list of publications in reputed academic journals to his credit, Dr. Nikhil has achieved a great deal in a short span of time. Starting off as a Junior Ophthalmic Surgeon at Pramukhswami Eye Hospital he established his own clinic at Shivaji Park. After gathering a considerable amount of experience at various hospitals he set up the successful, 'I-sight Eye Care and Surgery'. Read More ...
Dr. Nikhil Nasta's clients (patients) include prominent business families, celebrities and international clients from Dubai, U.K., U.S.A and even far off New Zealand. The most sophisticated equipment at 'I-sight Eye Care and Surgery' ensure highest standard of personalised eye care to their patients. They believe in updating and moving ahead continually in pursuit for excellence.
Mayuri Ketkar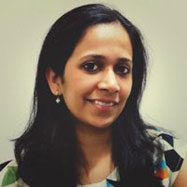 Post completion of her Masters in Computer Science from Pune University, Ms Mayuri Ketkar went on to pursue a career within the hugely sought-after field of Data Science. Having started her career as a Software Engineer with L&T Infotech in Pune, in 2011, she has worked her way through to currently working as a Project Manager with Mindstix Software Labs. Her current role includes guiding a team of data scientists in employing critical thinking to solve dynamic and complex business problems and complementing achievement of results by adopting popular project management techniques such as the Agile methodology.
During her 8-year professional journey, Mayuri's experiences along the way have included working with multiple Business Intelligence tools, Database Designing, MVC Architecture, Development of SAP Java web applications, Predictive Analytics, Implementation of ML Algorithms, and gathering business requirements and conversion of these into BI tools. Her academic certifications in exploratory Data Analysis and Python programming track have been strong catalysts during her career journey so far. Read More ...
In addition, Mayuri also has rich experience in working with popular Data Analytics tools such as Python and R along with various statistical & algebraic techniques including Google API's which facilitate creation of insightful business dashboards supplemented with fascinating visualization techniques.
Adhirath Sethi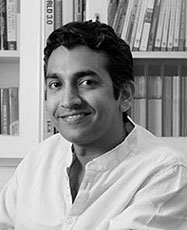 Adhirath Sethi graduated from the London School of Economics with a BSc in Economics, and was a Prize Finalist with First Class Honours. A former management consultant with the Boston Consulting Group (BCG), Adhirath took the plunge into the dynamic world of business and entrepreneurship.
Since joining Poly Fluoro Ltd. in 2007, he worked to grow the company eight-fold and establish its reputation as one of the leading manufacturers in the field of high-performance polymers.
His time at Poly Fluoro Ltd. has been marked by a significant investment in new capabilities that has allowed the company to grow from a small manufacturer of basic items to a globally recognised player in value-added engineering plastics. State-of-the-art facilities and equipment are seeing the company move further into industries such as aerospace, precision instrumentation, renewable energy, railway, infrastructure and healthcare, with a deep focus on specialised technologies, design and high-performance applications. Read More ...
Adhirath is also Trustee with Agastya International Foundation, which runs one of the largest hands- on science education programs for children and teachers in the world.
In his free time, Adhirath dabbles in his favourite hobby - writing. In May 2015, his first book - The Debt Collector's Due - was published. In 2019, the second book - Where the Hills Hide their Secrets - was released. In addition to this, he is a regular contributor to Arre.co.in, where his articles focus on business satire.
Amruta Kulkarni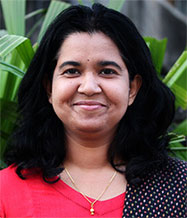 Amruta is a qualified Chartered Accountant and a founding partner of A M Kulkarni & Co. Chartered Accountants based out of Pune. Her areas of practice are Auditing & Assurance, Direct Taxation and Financial Advisory.
In addition, Amruta involves herself in mentoring CA aspirant students in successfully clearing the CA course with her brainchild activity of "psychological counselling & mentoring, and designing a customized study plan". She has delivered numerous career counselling programs at high schools and junior colleges on behalf of the Pune branch of ICFAI & the Pune branch of WICASA.
Amruta's paper on "optimizing Intelligence quotient, Emotional Quotient, Physical Quotient and Spiritual Quotient" was selected in the "Top 20 best papers" at the National Conference for Women CA's in Pune during 2016. Read More ...
Amruta is a former visiting faculty for financial services at MBA department, Pune University (PUMBA) and various other leading institutions for Economics - CA-CPT exam. Amruta has recently been selected to the Managing Committee of the Pune branch of WIRC of ICAI for the term 2019-22.
Amruta has also been involved as a motivational speaker at various forums. She has re-told some of the engrossing Akbar-Birbal tales and the age-old Aesop's fables and pointed out the morals involved in such narratives, which remain fresh as ever, that has encouraged students to tackle problems creatively.
Advait Ketkar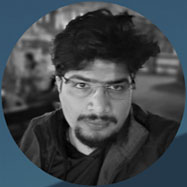 Director - Transparency Market Research Pvt Ltd
BE in Electronic and Telecommunication - Mumbai University, MBA - Marketing from IBS, Executive Programme on Business Analytics - IIMC
Advait started his career as Senior Executive in Gaming and has quickly moved up the corporate ladder in a short time, now serving as Director in a Market Research firm.
He has 9+ years of overall experience, both within the technology side and the business side, spanning multiple domains such as Operations, Market Research, Human Resources, Strategy and E-Commerce. Advait has a proven track record in building partnerships with key stakeholders, including vendors, resellers, and distributors to maximize business opportunities and revenues. He also looks after the legal accepts of business contracts along with providing operational and infra support.
Mayuri Nikumbh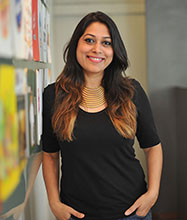 Design Director at Elephant
With a master's degree in Visual Communication from Industrial Design Center, IIT Bombay, Mayuri has more than 15 years' experience in areas like, branding and communication design, packaging design, digital media & films.
After successful stints at some digital and design firms, she now heads the Visual Communication vertical at Elephant – India's top independent integrated design consultancy.
AN expert in design strategy, creative direction, deep understanding of culture and consumer behaviour as well as contextual trend-spotting, Mayuri has worked on some of the leading brands like Abbott, Britannia, Eicher Polaris, Epigamia, Fingerlix, Godrej, Heinz, Mars Foods, MTR Foods, Microsoft, Nestle, Nivea, Paperboat, PepsiCo, TATA, Voot and many more. She has led award-winning projects and contributed to the success of startups as well as well established brands. Read More ...
Mayuri has been voted as one of the 40 under Forty go-getters across the country in the creative field (Media, Advertising and Marketing) by Impact magazine. She is one of the few stand-alone women achievers in the prestigious list and the only person from the design industry.
Mayuri has also represented Elephant and India at the Asia-wide collaborative project "Colours of Asia" that culminated in an exhibition and seminar at the Hong Kong Design Institute where she was also a speaker.
Mayuri has been a seminar panellist, speaker and jury member at various design forums, competitions, institutions and print led events. Some of them include PrintWeek, Afaqs-Foxglove, Digipub and Pune Design Festival Awards. Mayuri also regularly mentors and guides young talent. She has recently been invited by Avantika University to join the Advisory Board of Studies for Design.
Her interest lies in the congregation of media & message and she is deeply inspired by cultures around the world as with the Indian culture, which she tries to reflect in her work expressions.
Ketaki Chorage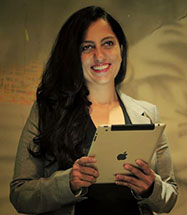 Entrepreneur – successfully running SEF Fitness Gym
Graduate in Yoga from Yog Vidya Dham in Nasik
Post graduate in Sports Nutrition from SNDT, Pune
Ketaki Chorage is a nutrition and fitness specialist. Her clients have reaped great benefits of the daily work out regime and proper nutrition guidance set by her. She feels a great sense of satisfaction, when people share their success stories on how being physically fit has improved their confidence, enhanced their career, made them more energetic. Also, mothers have shared how their kids have developed positive qualities like patience, tolerance and so on. Ketaki has been seamlessly running her own Gym for 8 years and continues to create a difference in each client's life.
Dhaval Chorage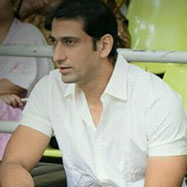 Consultant – Gym Management
Diploma in Hotel Management and Catering Technology (DHMCT)
MBA : Certified personal trainer ACE (American Council on Exercise)
Certified Sports Nutritionist : Certification in Sports Swedish Massage Therapy
Dhaval Chorage has been a fitness evangelist right from his early days. With a national level gold awardee father as a role model, Dhaval realised the perks of fitness quickly as a kid and imbibed fitness as a way of life. Having dabbled in various fitness domains such as gym workouts, massage therapies, and nutrition, Dhaval went on to eventually own his own fitness centre in Pune. Read More ...
Dhaval has a single-minded focus – to influence as many human lives to adopt fitness as a culture, leading to an enrichment in mind and body. He has been extremely successful so far with many youngsters who he has coached in cities like Pune, Kolhapur, Nasik and Sangli. He believes that his journey has only just begun and there is much to do in coming years.
Preeti Singh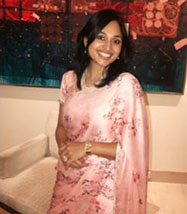 MBA (Marketing), PGDCAP, B.Ed, Speaker (Beauty and Wellness Expert)
Director - National Real Estate Development Council (MoHUA Government of India)
Preeti Singh has worked with Radio Mirchi, Economic Times, and India Architect and Builders.
She has also volunteered with CRY and OXFAM for child welfare.
With a strong Business Development and Marketing profile at the professional front, she pursued her passion for creating awareness on beauty and wellness - leading workshops and addressing women on different platforms. She shares her knowledge and experience to encourage and motivate women - To be beautiful - Inside Out
Janhvie Khele
Deputy General Manager, Legal & Company Secretary, Tata Cummins Pvt. Ltd.
CS, M.Com, LLB
Ms Janhvie Khele's experience spans 12+ years in manufacturing industry. Janhvie holds a Master's degree in Commerce and Bachelor's degree in Law from the University of Pune. She is also an Associate Member of Institute of Company Secretaries of India, New Delhi.
Janhvie is currently serving as Deputy General Manager – Legal at Cummins in India providing overall legal, regulatory, corporate secretarial and compliance support to its group company namely Tata Cummins Private Limited. Before joining Cummins, Janhvie was associated with Tata AutoComp Systems Limited since the year 2007. Read More ...
Janhvie believes in contributing and giving back to society which has also led her to participate in various CSR and pro-bono activities in organizations she has been associated with. She has worked towards providing education to under privileged children by associating with Door Step School (DSS) in the teach India initiative.
Heena Sharma
General Manage Brand Management and Communication - DP World Subcontinent
Master's degree in International Business Management, (Southampton Solent University - UK), BA in Economics (Delhi University), Certificate in Leadership Management (Cranfield School of Management - UK), Strategic Leadership (Harvard Business Publishing), Digital Marketing Training Program (Delhi School of Internet Marketing)
Heena is a marketing professional with wide ranging commercial background. Over the last ten years, she has led and been part of various operations that have made noteworthy contributions to companies in India and overseas. Be it business development, marketing, customer relationship management, or employee training and development, her insights and leadership have strengthened each of these functions. She has used her expertise help the businesses she has worked with, grow manifold.
In a previous role, Heena was instrumental in building and managing a portfolio of over 20 clients, valued at $8 million. She also managed the corporate communications for which she created eye-catching visuals, and winning content copies for websites, promotional materials and newsletters. From 2006 to 2013, Heena was based in the United Kingdom where she gathered invaluable experience working with a number of esteemed international organisations. Read More ...
Heena was also awarded the merit certificate and the L.D Sagar Memorial prize for her outstanding performance in National Income and Accounting. She is currently a member of Bombay Chambers of Commerce's Young Bombay Forum committee.
Ritu Mishra
Ritu has over 20 years of experience with proven achievements in the field of Corporate Social Responsibility, Education, Livelihood skill up-gradation,International Bilateral Trade and Capacity building. As a skilful expert in building partnerships, Ritu was instrumental in implementing and managing developmental projects across multiple geographies with various stakeholders.
During her long career span, Ritu worked with both International and Indian institutions in different capacities with her strength being interpersonal relations, strategic partnerships and project management. Ritu started her career as a Special Educator at Tata Institute of Social Sciences, Mumbai where she was responsible for clinical and psycho-social assessment, design and develop appropriate interventions for better scholastic achievement, behavioural adjustment and environmental modifications for the child to reach his/her full potential. She was also involved in home-based support through parental guidance and counselling. Read More ...
Thereafter, Ritu worked as Special Educator, Centre for Special Education, Indian School, Muscat. Work involved dealing with problems of behaviour, development/learning disorders and emotional distress. Ritu was part of a multidisciplinary team consisting of clinical psychologist, speech therapist, physiotherapist and counsellors.
As a development professional, Ritu has extensive work experience in working with marginalized communities. She was Program Manager at Action Aid India, an international development organization working in over 40 countries globally. At Action Aid, Ritu's main area of focus was to advocate, influence and engage corporate sector into social development projects in partnership with non-profit organizations on one hand and provide support to NGO partners for strengthening their reach in the targeted area through funding, management resources and functional expertise, on the other.
In a business role, Ritu worked as Regional Manager for North and South India with Indo Italian Chamber of Commerce and Industry. She set up the regional offices in both Delhi and Bangalore and managed all the activities related to promotion of trade, investment, and cross-cultural collaborations between India and Italy through memberships and other promotional events in sectors of strategic interest for the two countries, principally, design, textiles, fashion, and cultural & educational exchanges.
In her last role as India Head of Corporate Responsibility, British Gas,Ritu was instrumental in developing BG's sustainable developmentstrategy involving a focused approach to social investmentsthat are linked to company's reputational and business objectives.
Ritu is a postgraduate in Clinical Psychology from University of Allahabad and has a master's degree in Social Work from Tata Institute of Social Sciences. She was an InternationalFellowin Philanthropy from City University, New York in 2001.