Testimonials of our students for Psychometric Testing and Counseling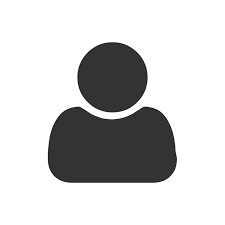 Had two sessions with the counsellor which very insightful. It was a very nice experience and all my questions were answered in complete detail. He gave us many unique options of study other than just Engineeringafter Class XII science.
Kian Sparrow

(Singhania School, Thane)
Stream Sure Package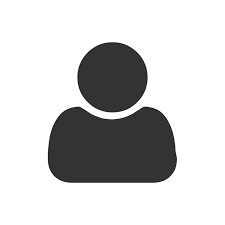 The counselling session with Santanu Sir was extremely helpful. I am now sure about taking Science in Class 12th. All my queries were satisfactorily answered.
Sohum Kamat

(Euro School, Thane)
Stream Sure Package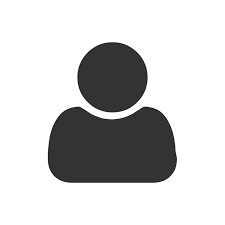 The test did bring a lot of clarity and revealed to us that he is good with numbers. The result and the counselling session with Sir gave us the confidence to move ahead with science. The counselling session answered all our queries and we decided to choose Science as a stream and give Engineering tests a shot. Both Shalini ma'am and Sir helped clear our doubts and adequately answered all questions.
Mr. Sachit Dusseja

(Singhania School, Thane)
Stream Sure Package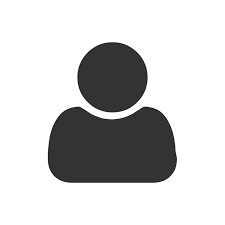 Though we were sure about Computer Science, we got more clarity on how to go about it. The session with Santanu Sir was very fruitful and Aaron is already thinking on the lines as suggested by him. All our questions were duly answered.
Aaron Davis

(Singhania School, Thane)
Stream Sure Package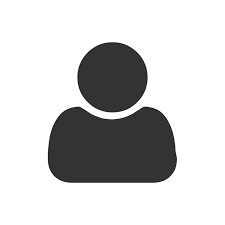 All my questions were answered during the counselling session. I want to discuss more about career choice and get more clarity. Have asked the counsellors for a follow up session and understand more about their profile building package too.
Risha Badkar

(Bombay Scottish Mahim, Mumbai)
Stream Sure Package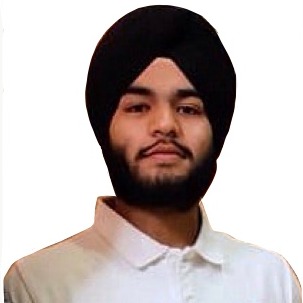 I would like to thank Lesli India for helping me to choose my suitable career. The aptitude test was great as it helped me to identify things which I am capable of, my interest and personality. The counseling sessions also helped me a lot to identify the areas in which I'm weak so I could work on it more and improve myself. Finally, the counselor was very helpful and understanding – which enabled me to be sure of the career path in which I had interest.
Amandeep Matharu

(Billabong High International School, Mumbai)
Career Sure Package

Some people feel completely clueless about their future and some people are mostly clear about their preferences and prospects. Personally, I consider myself a part of the latter. There is nothing wrong with either of these groups and both can always seek clarification and guidance. Lesli India Education Pvt. Ltd. offers expertise in exactly this field. They offer an immersive experience which comprises of a well-structured psychometric test which is followed by a detailed analysis of the results with a highly experienced professional who is also the founder of Lesli.
The psychometric test has 3 segments- Aptitude,Motivation and Personality. The first segment challenges your abilities in various aspects such as quantitative, verbal, data interpretation, spatial reasoning, etc. I always thought that my strongest suits were verbal ability and quantitative analysis. The test results not only reflected this, but they also made me realise that I can excel in other areas such as data analytics and business development as well. The next segment aims to identify your work related motivation – which is also influenced by personality factors. The results of this only reinforced my self-awareness and were perfectly in line with how I identified myself. The final segment is all about recognising your personality profile to determine which career options would be most viable for your temperament. The results of this segment indicated that I have an assertive personality and I prefer to work in group environment. Ever since I identified the concept of having a job, I have been intrigued by numbers and computation. As I was exposed to the world of commerce and finance, I realised that this field interests me more than any other field. And guess what? The final recommendation was for me to pursue careers in domains such as Business Analytics, Digital Marketing, Corporate Finance and perhaps, Consultancy. Read More ...
After the test, I was on call with the counsellor within two working days. We discussed my results at length, and he helped me understand each aspect of the experience. The report of my results was quite detailed and well-articulated. He reassured me of my choices and plans and highlighted certain areas of caution – emanating out of my personality dispositions. Since I was already clear about my plans, this experience was all about confirming my intuitions. But for those of you who still have not figured your way out, this experience will do wonders in terms of giving you all the clarity you need. Of course, just taking this test and having a discussion does not mean your future is secured but this is probably the best way to kick off a journey that will shape your life.
Hritvik Polumahanti

(TY BSc Finance, NMIMS Mumbai)
Career Launch Sure Package

Firstly, thank you so much for all the hard work that is going behind helping me achieve a better future.
As a student having completed 10th grade, with typical Indian parents with the fear of their child's future, I have taken quite a few aptitude tests and career guidance sessions. If I am being completely honest, I was not satisfied with the results as either it would give a career option that I hadn't even thought about or it would ask me what I wanted to be and give me exactly that as the results; this seemed rather a waste of time, money and efforts. When I recently gave the Lesli Stream Sure test, I noticed how long it was and I was a bit sceptical as I thought it would be the same as others but this test asked me questions that I hadn't answered before and at first, I didn't see the need for them. The results nearly shocked me as even though the first career recommendation was not what I hoped for, it did seem like a career choice I might enjoy or which perfectly fits my personality. Following that came the choices I wished for. Moreover, the results also told me about my weaknesses and difficulties that I might face though the course of my journey into the career. Read More ...
While giving the Stream Success Test 2, I realized that the questions were more personal but I didn't feel hesitant to answer them; especially because of the number of times the instructions reminded me that the data of this test would remain highly confidential. I actually enjoyed taking this test as it led to self-introspection and I learned a lot about myself and about the thoughts that I always fear thinking about. Post the test, I had a counselling session with the counsellor who spoke to me about my test. The discussion mainly revolved around the factors that can possibly hamper my outcomes and efficiency of working towards my goals. Furthermore, it is always great for a teenager to know that someone would love to listen to your problems and not belittle them or give bad advice. The call did motivate me but also taught me that these kind of motivations last only a small period of time and one must constantly keep themselves motivated by creating a vision board, and read about one's inspirations.
Thank you Lesli.
Arya Nair

(SM Shetty International School, Mumbai)
Stream Sure and Stream Success Package

My daughter Jenaiza took the Stream Sure test. The counselling call was very informative and personal and it explained a lot about the test. It gave clarity for my child's subject selection and made our choices easier.
With so many choices available, the result narrows it down considerably for us. I also liked how the counsellor gave the in-depth explanation of the personality of the child in co-relation with the subject motivation.
Thank you Lesli.
Mrs Tinaz Toddywalla
(Parent of child in BD Somani International School, Mumbai)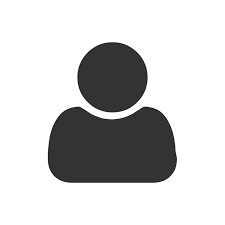 I am mother of Niyati who is in FYJC in Jai Hind College. We were quite confused as normally all parents are regarding what career to choose. Then we came to know about LesliIndia. Believe me, they are truly torch bearers for you and your children! After connecting with them, my daughter appeared for the Stream Sure online test which was truly fruitful! All the tests here are sure to take out the actual interest of your child. Moreover, they guided us for higher education as well. Thank you so much to the founder whose purpose is to give right direction to today's youth.
Mrs Hemisha Tarachandani
(Parent)

The entire experience was mind blowing. I took the Career Sure test as I had a confusion regarding which degree I should pursue; but I got answers regarding many deadlocks in life. I realized a lot about myself and my personality which inturn helped me realize my goals. The test was amazing. It was fun and unique, especially the personality test. The counselling session was detailed and I learned a ton of stuff. Read More ...
I even took the Career Success package, and did Test 2. The counselor was spot on and he guided me to take the right decision. He also gave me important lessons which i will never forget. I actually took 20 pages of notes in that session.
Thank you Lesli.
Shinichi Baadkar

(NM College, Mumbai)
Career Sure and Career Success Package

The counseling at Lesli was done step by step. They focused on the weaknesses and strengths which I had. This helped me to know in which area I am strong. They also told which type of personality I have. They counselled me and discussed every point. The career suggested by them was precise and correct. I would like to thank the Counselor for such a good counselling session.
Ninad Ingole

(DAV School, Pune)
Career Sure Package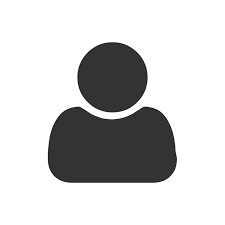 My wife and me were confused about my son Ninad's career after 10thstd. My wife forced him to do Engineering but my son was not interested in Engineering. Then I came to know about Lesli. My Son gave the Career Sure online Exam for 2 hours and after that we had the counseling on the basis of a 20 Page test report. As per the guidance provided, we have taken steps to decide Ninad's career forward. Now my son is very happy. I thank Lesli for such a good career guidance !!!

Lesli India's career guidance was an amazing experience! They offered clarity to my haywire interests and gave me confidence in my choices. Thank you Lesli India!
Niyati Tarachandani

(Udayachal High School, Mumbai)
Stream Sure Package

I found Lesli to be very genuine as compared to the others in the same business. It was a very comfortable and quality experience, I specifically really liked the attention to detail and the detailed summary.
Madhav Nagpal

(Udayachal High School, Mumbai)
Stream Sure Package

I took the Career Sure test and It was amazing...
It helped me know what I am good at. The test is wonderfully designed in such a manner that it tests all aspects which help us in our all rounded development.
The best part is the report, getting to know the weaknesses and strengths about myself and proper guidance through the counselling. It gave me an idea about what to do next, which field will be more beneficial and so on.
Thank you for this wonderful opportunity...
Kedar Deshmukh

(KES College, Mumbai)
Career Sure Package

I undertook the Career Launch Sure and Career Launch Success Package with Lesli India.
After undergoing multiple counselling sessions with the counsellor, I have a clear understanding on which career path suits me the best. At first I gave a test which evaluated my aptitude and personality, the results of which helped me realise my strengths and weaknesses. Also, it gave a clear insight on what career options are best suited for me along with a description on how I can pursue it. Read More ...
The counsellor helped me improve my thinking on what's best for my career and gave me great advice after evaluating my profile. It gave me not only a path for my career but also made me analyse myself in a way I have never done before. Even after the counselling sessions, Lesli has helped me whenever I required consultancy or had doubts regarding anything pertaining to my career. I am extremely glad, I consulted Lesli. The services provided were excellent and fast. I wouldn't recommend any other place other than Lesli India.
Arushi Shetty

(Shah & Anchor Engg College, Mumbai)
Career Launch Sure and Success Package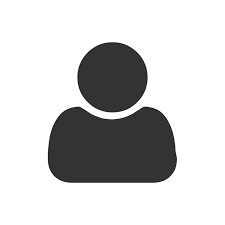 I was unhappy with my career for many years because of not getting correct guidance, so I don't want to take that risk with my daughter. Most of us don't know how to create careers that brings us money and happiness both. I approached professionals for my daughter. We chose the right stream based on her psychometric result very confidently and did her future planning. Awesome experience with team of Lesli. Great work for nurturing the future generation. I wish you reach out to more and more students.
Mamta Chaudhari
Parent and Partner at UM Technology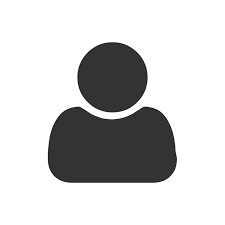 I took the psychometric test in the middle of my 10th std. Before that, like most children of my age, I had no idea about what to do in the future. But after taking the test, I got an exact idea about which direction I'd like to head in and which stream will be best for me. Through the results and the counseling session, I got 100% confidence about the stream I want to pursue. The detailed results were so precise that I, along with my parents, were left with no worry at all about my near future. This clarity helped me to be focused and score the necessary marks to get into the best science junior college in Pune. Read More ...
After this also, I was wonderfully guided towards my journey ahead by my counsellor who is indeed a person of great experience and wisdom. His words were truly enlightening and encouraging. Thanks a million to him and the team.
Thank you Lesli.
Shrawani Chaudhari

(FC College, Pune)
Stream Sure Package

I'm 24, almost 25 now - and the career counseling helped me a great deal. It helped me realize traits of me which I knew but I didn't pay much heed to. The aptitude test is wonderfully curated - it includes a test to identify your key interest areas. It brought some clarity to my thoughts and well, speaking to the counselor brought so much more perspective to what I wish to do. Overall, I have been very happy with my experience. It got me loads of clarity!
Nikunj Pherwani

(Currently working with Quant Group)
Career Launch Sure Package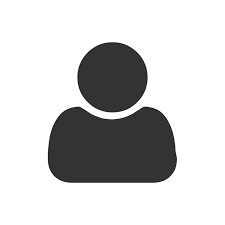 The career counselling for my son, Karthick, studying in 9th Grade, DPS - South came at a right time. I must thank you for doing excellent follow through, right from ensuring the tests happened properly and helping us out to understand each step. The counsellor who counselled us regarding the results was very guiding to remove our doubts and worries. It is our duty as parents, to provide the right opportunity as per the child's interests and you have helped us to understand the same.
Thank you, once again.
Mr. Pathi
(Parent of child in DPS, Bangalore)

The career counseling really helped me narrow down to a conclusion and I got know my strengths and now I know what to focus on. It gave me clarity on what to pursue and which course to take up after my 12th grade.
Tia Parswani

(Lotus Valley International School, Noida)
Career Sure Package

Today's children are very much unsure and confused about their own future. Because the education system is changing with time they have so many choices. The Generation today want to bite, more than they can chew which leads to anxiety and confusion. Peer pressure leads to too much competition. To rule out this confusion, we thought of taking a professional counseling test. It is then that we were referred to Lesli.
It was a wonderful experience. My son enjoyed doing every part of the exam, talking with the counselor was really an eye opener. We had one to one Skype call with him. And I personally sat through the entire counseling session. The counselor's analysis about my son was absolutely correct which impressed him the most. He divided the session into 2 parts in which he discussed his aptitude and then his career opportunities which were based on the answers attempted on the test. Read More ...
Today my son is atleast convinced as to what subject he wants to choose, to begin with. Then sky is the limit. With age everyone's aspirations also keep changing. It only needs one kick start for them to run.
I would like to thank Lesli Team for helping my son during his difficult times. No one knows what he will become. But sometimes good teachers always leave a great mark behind. I would definitely recommend to my friends and family about Lesli India.
Mrs. Fatema Tasadduq
(Parent of child in NES International School, Mumbai)

I'm a parent of a 13 year old currently in std 8.
My daughter is only academically inclined and as a mother when I am exposed to other kids I got to learn that today's kids are doing so much more than my child and just academics is not enough. Being a mother, my panic button was switched on and I was recommended to put my daughter through an aptitude test.
After the test, we did a Skype call with the counselor and his analysis on her strengths and weaknesses was bang on. He guided us what should be her subject choices for std 9 and 10 on the basis of her strengths. Read More ...
We also ran with him all the career choices that we as parents think suitable for our child and if she has the ability according to her aptitude and liking to pursue it.
It was an overwhelming experience because all my thoughts and worries were put to ease. Mothers of today I guess want the best for their children and at the same time go through a lot of pressure but like the counselor told me - every child is different and according to my daughters aptitude she is extremely hardworking and will excel in her life. All his tips that he suggested for my daughter am sure will help her achieve her goals.
I sincerely thank the Lesli Team for their advice and guidance.
Nisha Nasta
(Parent of child in Bombay Scottish School, Mumbai)

I am mother of a grade 12 daughter. Happily wanted to share the indepth analysis, valuable feedback and apt career counselling we received from Lesliindia. While we had decided the stream for our daughter based on her subject liking and career goals, we wanted a second opinion on the same to strengthen my daughters belief in her career choice. The aptitude test is very intelligently planned, and is student friendly. The detailed analysis, the patience the Team showed with my daughter is commendable. Extremely particular on timelines is another factor that I appreciate here. Read More ...
And I am thankful from the bottom of my heart for the Skype counselling, totally understanding my daughters busy schedule and managing timelines accordingly, hearing her out and guiding her. The consolidated report has also been beneficial in our understanding of our daughters strengths and qualities better.
Big thank you team Lesliinda. It's been total value for money as well. Totally recommend them to students.
Mrs. Rashmi Karnik
Parent (daughter in Hiranandani Foundation School, Mumbai)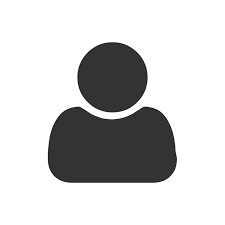 I will be forever grateful to Lesli India for their immense guidance in helping me to make a right career choice.
With so many options available, I was confused about my career. I went through a two hour long battery of tests with questions ranging from IQ to personality. The report was exhaustive but narrowed down on my strengths and subjects of my interest. This was followed by a series of counselling sessions. Read More ...
The Lesli India team genuinely cares for you. They provide clarity of thought and purpose to help you make a great career choice.
Aman Malu

(Podar High School, Mumbai)
Career Sure Package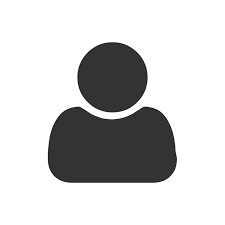 This test was super accurate and eye opening, telling me things about myself that I didn't know or hadn't accounted for when choosing a stream. Really helpful!
Yash Kumar Singhal

(Inventure Academy, Bangalore)
Career Sure Package